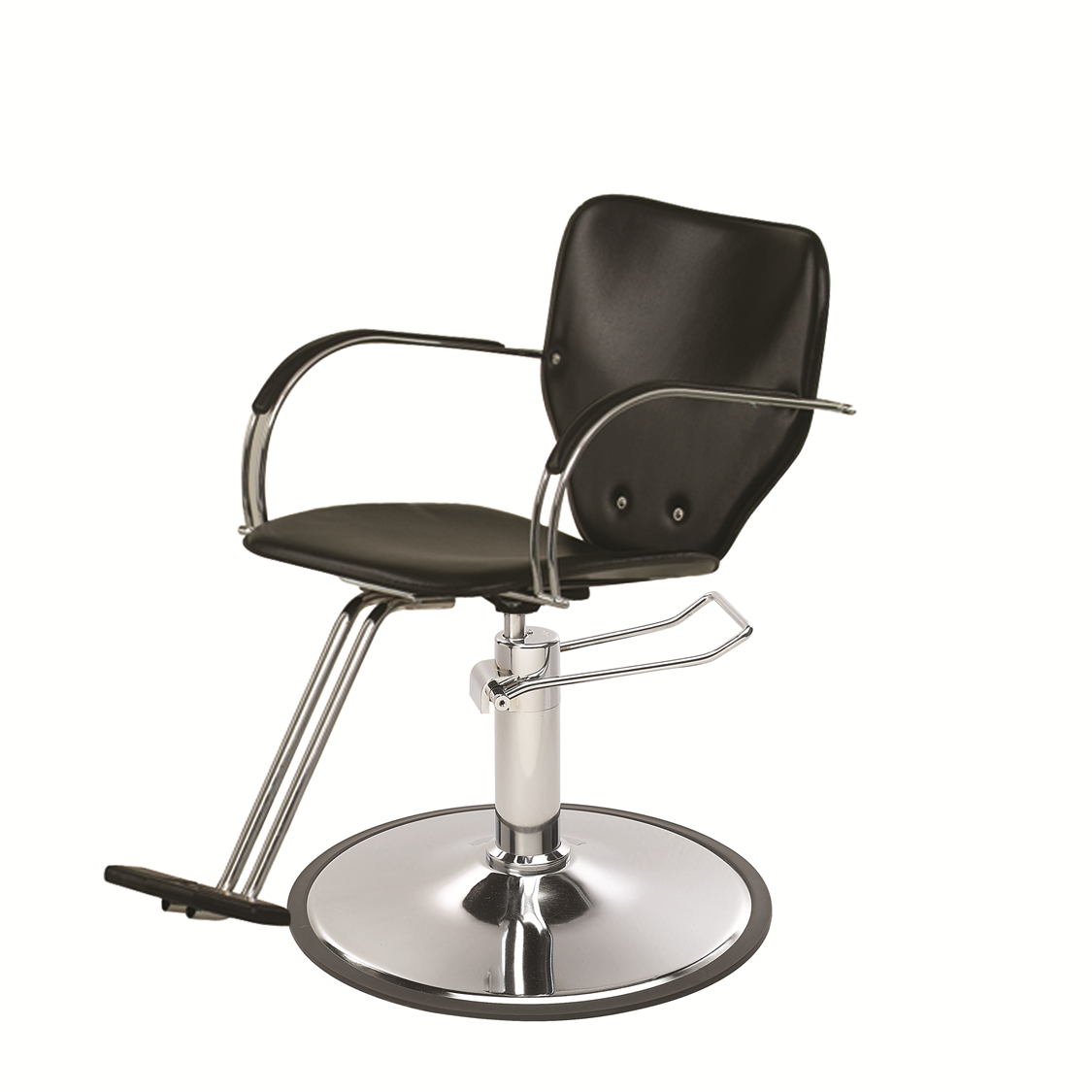 Ardon Salon Styling Chair
Ardon's Italian-inspired design transforms this classic utility seating into a modern European salon chair. The molded backrest, spacious deep-set seat, and lengthy padded armrests make for ultimate lounging with the essence of worldly charm. Footrest and adjustable height lever for added function.
Brand: PARAGON
Item No: 662.C01.HB05
Chair Top
Outer Arm: 22.75"
Inside Arm: 19.25"
Upholstery: Standard Black
Footrest: T-shape
Chair-Top Warranty: 1-year warranty
Hydraulic Base

Base Plate: Ø23" Round
Finish: Chrome
Service Capacity: 350 LBS
Hydraulic Base Warranty: 2-year warranty
Stroke: 8 in.
Miscellaneous