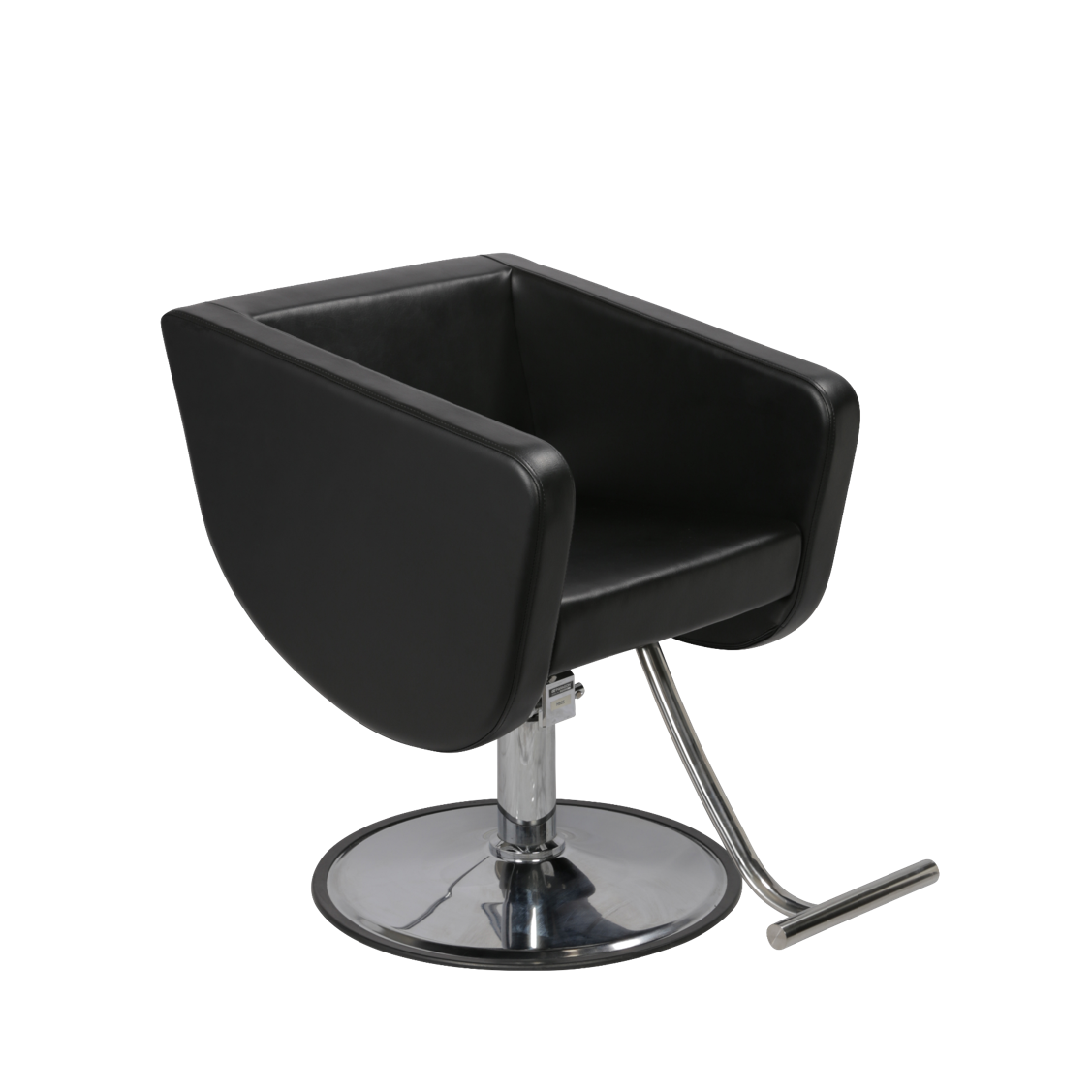 Flynn Salon Styling Chair
The PARAGON FLYNN SALON STYLING CHAIR offers the ergonomics of a sofa and comfort with a sophisticated look. This chair has been designed with exceptional comfort and style in mind.
Brand: PARAGON
Item No: 9029.C01.HB05
Chair Top
Outer Arm: 25.50"
Inside Arm: 19.50"
Upholstery: Standard Black
Footrest: T-shape
Chair-Top Warranty: 1-year warranty
MIN HT 18.50" - 31.50" MAX HT 25.00" - 38.00"
Hydraulic Base

Base Plate: Ø23" Round
Finish: Chrome
Service Capacity: 350 LBS
Hydraulic Base Warranty: 2-year warranty
Stroke: 8 in.
Miscellaneous