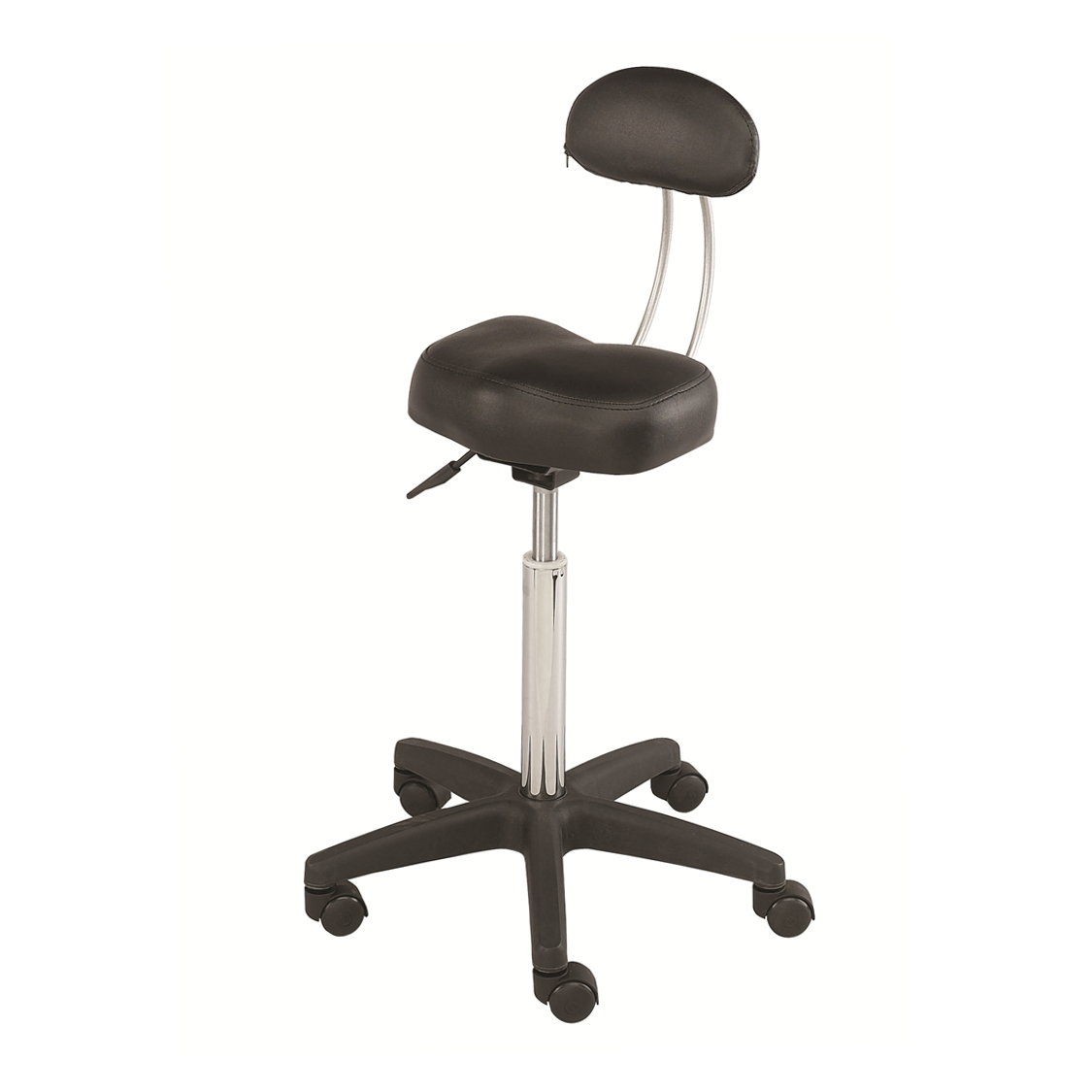 The PARAGON Kotian Task Stool is part of PARAGON line of ergonomic stools that features a supportive backrest, a tough, reinforced nylon 5-star base, and easy-rolling 2-inch casters. Designed with fingertip height adjustment, this adjustable bar stool is made with high-density contoured foam and is upholstered with heavy-gauge, industrial vinyl.
No: B21.C01
Brand: PARAGON
Specifications
Upholstery: Standard Black Upholstery
An upholstered round seat with supportive backrest
Designed with easy-rolling 2-inch casters
Industrial strength pneumatic gas lift
Fingertip height adjustment
Polished aluminum 5-star base
Seat Height: 18.00-23.00"
Service capacity: 275 lbs
Base: Ø25.00"
Miscellaneous
Warranty: 1-Year Warranty
Standard(s): Meets or exceeds CA-TB117A
Assembly: Minor Assembly Required
Shipping: Standard UPS Ground
Carton(s): 1 carton
Shipping Dimensions: 21x21x 12"
Shipped Weight: 17.00 lbs
Proposition 65 Warning (Here)