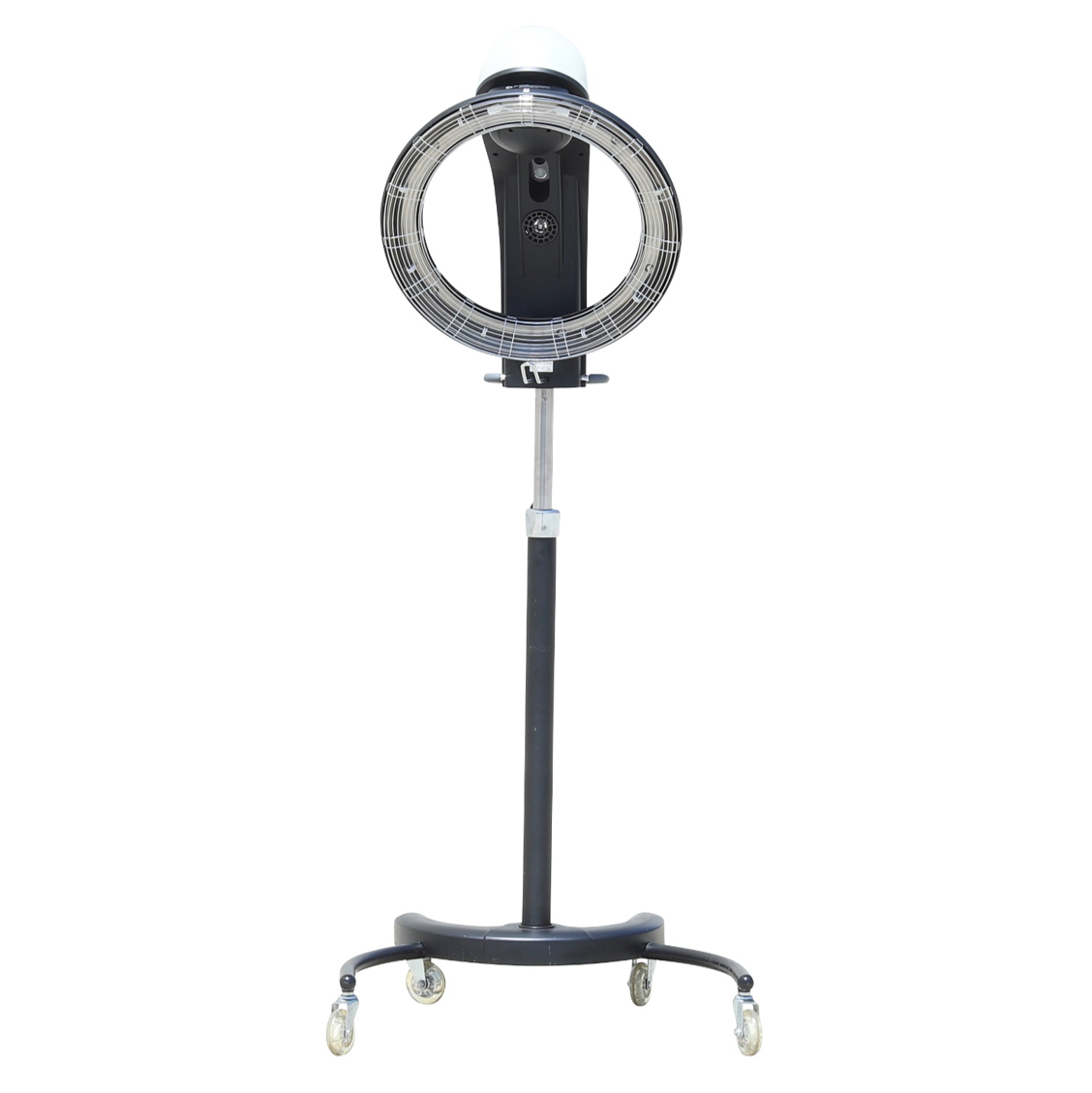 Orbit Color Processor Rollerstand
Often imitated, but never duplicated. PARAGON's Orbit Color Processor is a state-of-the-art, professional-grade chemical accelerator designed to cut down color processing time while retaining moisture and reducing frizz. This quiet, easy-to-use, cutting-edge processor's space-saving design is shown here with the rollerstand system, that allows it to be maneuvered throughout your salon and behind chairs with ease, to accommodate any client position.
Using the latest infrared technology, the Orbit features a rotating heat ring to process chemical treatments with maximum efficiency - typically approximately half the time compared to using standard methods. The Orbit's easy layout and digital controls offer complete control over its temperature adjustment settings, timer, rotation and built-in fan to evenly dissipate the heat. The Orbit includes 5 pre-programmed settings and manual override settings to adjust to a client's specific needs.


Model: DL06
Brand: PARAGON
Specification
Decreases the Use of Harsh Chemical
Decreases Processing Time

Pre-programmed time and temperature 

settings
Variable manual time and temperature settings
Standard(s): CE-Mark
Assembly: Minor Assembly Required
Proposition 65 Warning (Here)