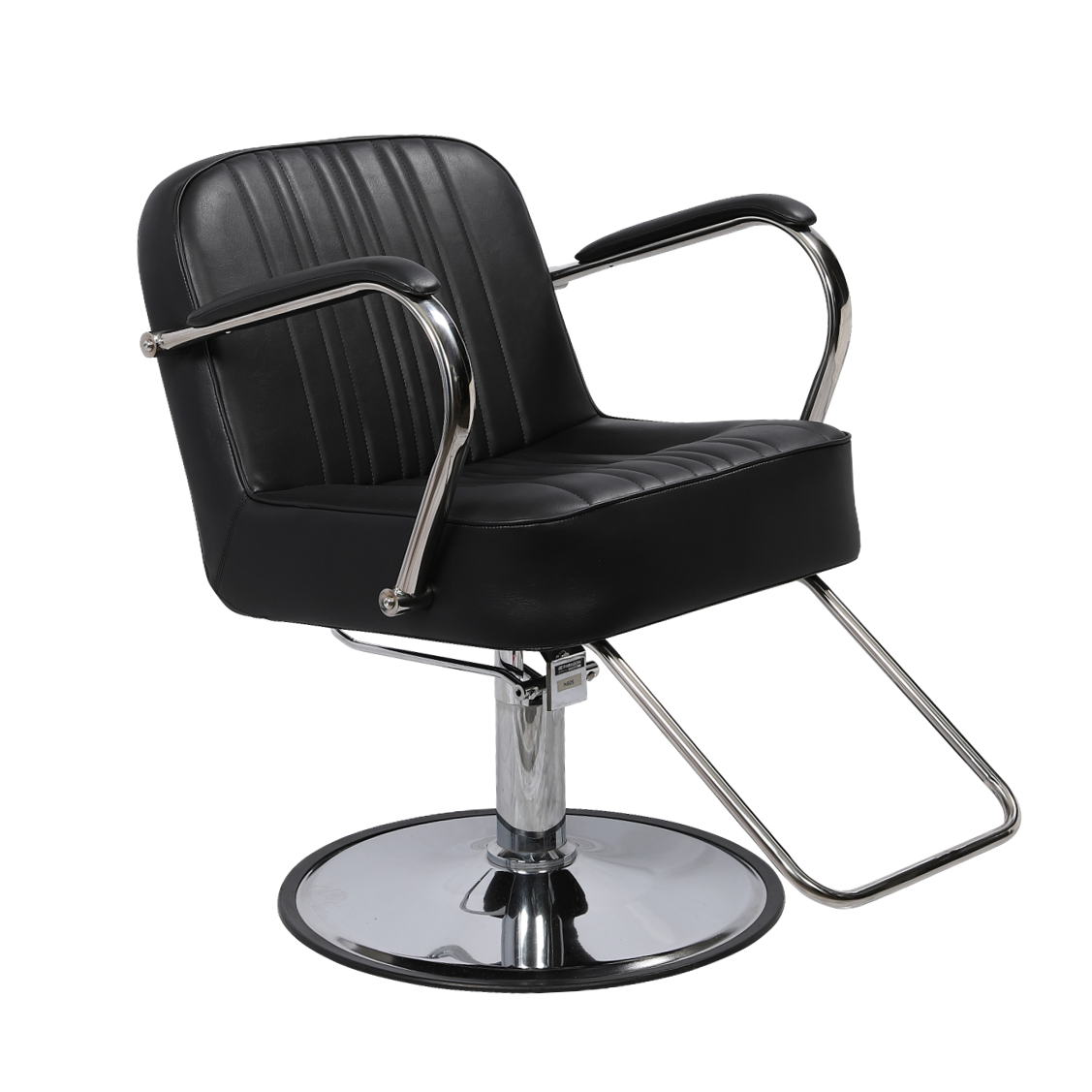 PARAGON Rowan Salon Styling Chair
The PARAGON ROWAN SALON STYLING CHAIR features top quality features to hold up against salon environments. It features a wide seat with a comfortable design that clients will enjoy in salons everywhere.
Brand: PARAGON
Item No: 9026.C01.HB05
Chair Top
Outer Arm: 27.00"
Inside Arm: 23.00"
Upholstery: Standard Black
Footrest: U-shape
Chair-Top Warranty: 1-year warranty
MIN HT 21.00" - 33.00" MAX HT 27.00" - 40.00"
Hydraulic Base

Base Plate: Ø23" Round
Finish: Chrome
Service Capacity: 350 LBS
Hydraulic Base Warranty: 2-year warranty
Stroke: 8 in.
Miscellaneous