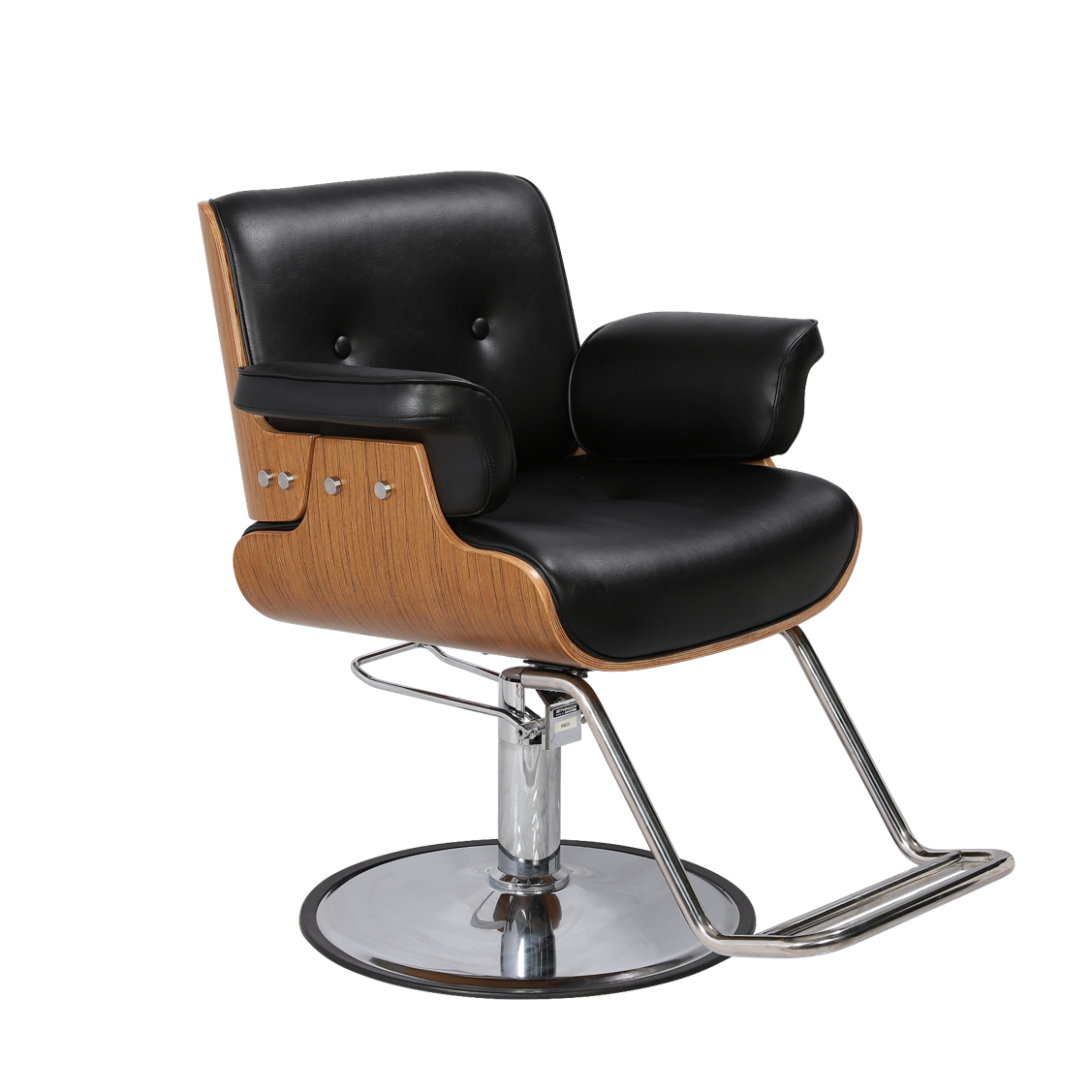 Briggs Salon Styling Chair
The PARAGON BRIGGS SALON STYLING CHAIR features a classic "retro" style and comfortability like no other. Its form and functionality have made it one of the most sought after pieces in modern history. 
Brand: PARAGON
Item No: 9028.C01.HB05
Chair Top
Outer Arm: 30.50"
Inside Arm: 18.00"
Upholstery: Standard Black
Footrest: U-shape
Chair-Top Warranty: 1-year warranty
MIN Height: 21.00" - 36.50"
MAX Height: 29.00" - 43.50"
Hydraulic Base

Base Plate: Ø23" Round
Finish: Chrome
Service Capacity: 350 LBS
Hydraulic Base Warranty: 2-year warranty
Stroke: 8 in.
Miscellaneous

Standard(s): Meets or exceeds CA-TB117A Standards
Proposition 65 Warning [here]
Assembly: Minor assembly required
Download: Product Specification Sheet
Carton(s): 2 ctn(s)