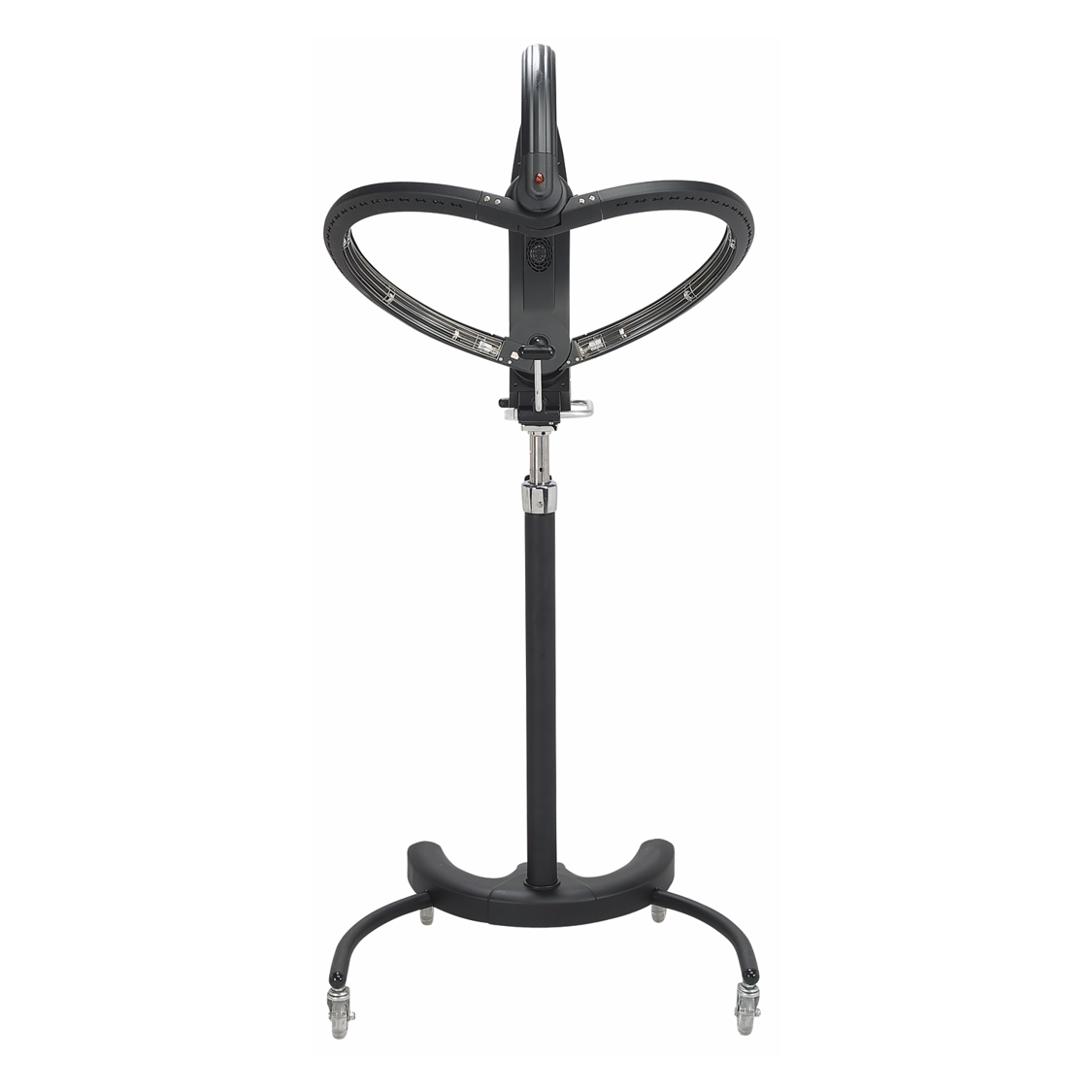 Colorwave Oscillating Salon Advance Infrared Hair Color Processor & Dryer Accelerator w/ Rolling Base - SILVER
The PARAGON ColorWave Oscillating Salon Advance Infrared Hair Color Processor Accelerator & Dryer embodies the newest far-infrared technology.  Easy to use and highly-versatile, manual and pre-programmed settings make operation a cinch. ColorWave will oscillated the infrared heating power through twin-arches to evenly distributing heat and accelerating hair color perming, and drying time. The operator can also isolate the application areas by pausing at a specific position. 

Using the latest infrared technology, Colorwave features dual oscillating infrared heat ring to dry hair with maximum efficiency, in up to half the time compared to using traditional methods. Simple to use digital controls offer complete control over Colorwave's temperature adjustment settings, timer, rotation and built-in fan which can blow hot or cool air. The Colorwave also includes 5 pre-set functions to quickly and easily set the machine up for each individual client with recommended settings at the push of a button.  Solid construction and high-quality components will ensure years of trouble-free service. Height adjustable stand telescopes to provide the perfect height and angle to suit any situation.

Model: DL09
Brand: PARAGON
Specification
Decreases Chemical Processing Time
5 Independently-Operated Application Zones
SILVER Finish
Easy to Operate User Interface
Oversized Ø20"+ Processing Area
Height-Adjustable, Telescoping Rollerstand
Miscellaneous
Standard(s): CE-Mark
Proposition 65 Warning [here]
Electrical: 110/120V, 1600W, 13.3A
Carton(s): 2
Shipped Dimension: 19x25x29"
Shipped Weight: 45 lbs
1-Year Warranty