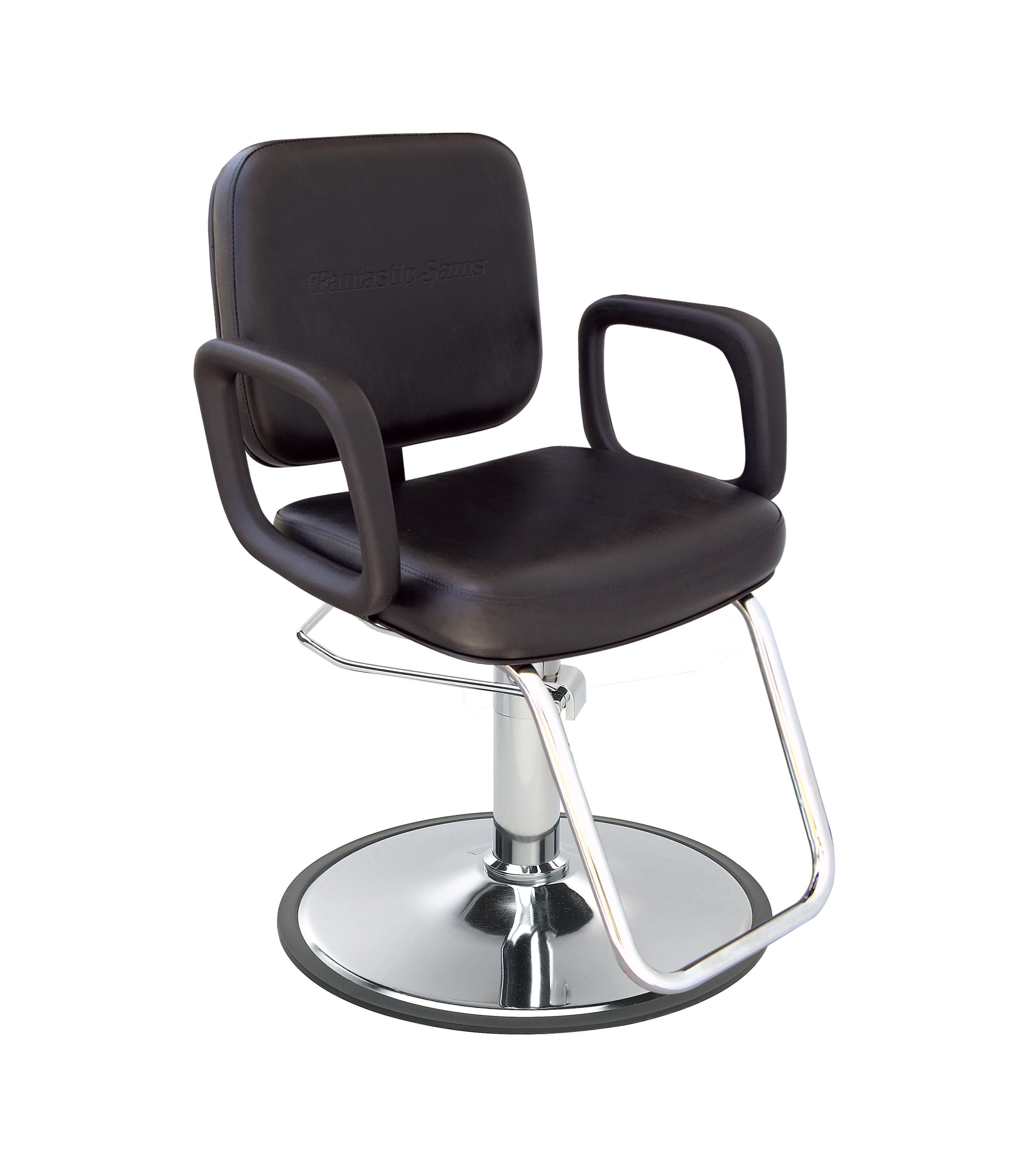 DANCE Salon Styling Chair
The DANCE SALON STYLING CHAIR has welted cushions and subtly canted back for enduring comfort.  Matching piping along the seams reinforces the clean lines of this classic salon chair.  Also available as an all-purpose reclining chair with adjustable headrest. 
BRAND: Paragon
Item: 1035A.C01.HB05

Chair-Top
Inside Arm : 20"
Outside Arm: 22.50"
Seat Cushion: 19.25"
Seat Depth: 18"
Chair Height: 20.5" - 35.50"
Chair Back Height: 27" - 42.50"
1-year Upholstered Chair Top warranty
Hydraulic Base       
Base Plate: Ø23" Round
Finish: Chrome 
Service Capacity: 350 LBS       
Hydraulic Base Warranty: 5-year warranty     
Stroke: 8 in.
Miscellaneous  
Standard(s): Meets or exceeds CA-TB117A Standards 
Assembly: Minor assembly required
Proposition 65 Warning (Here)