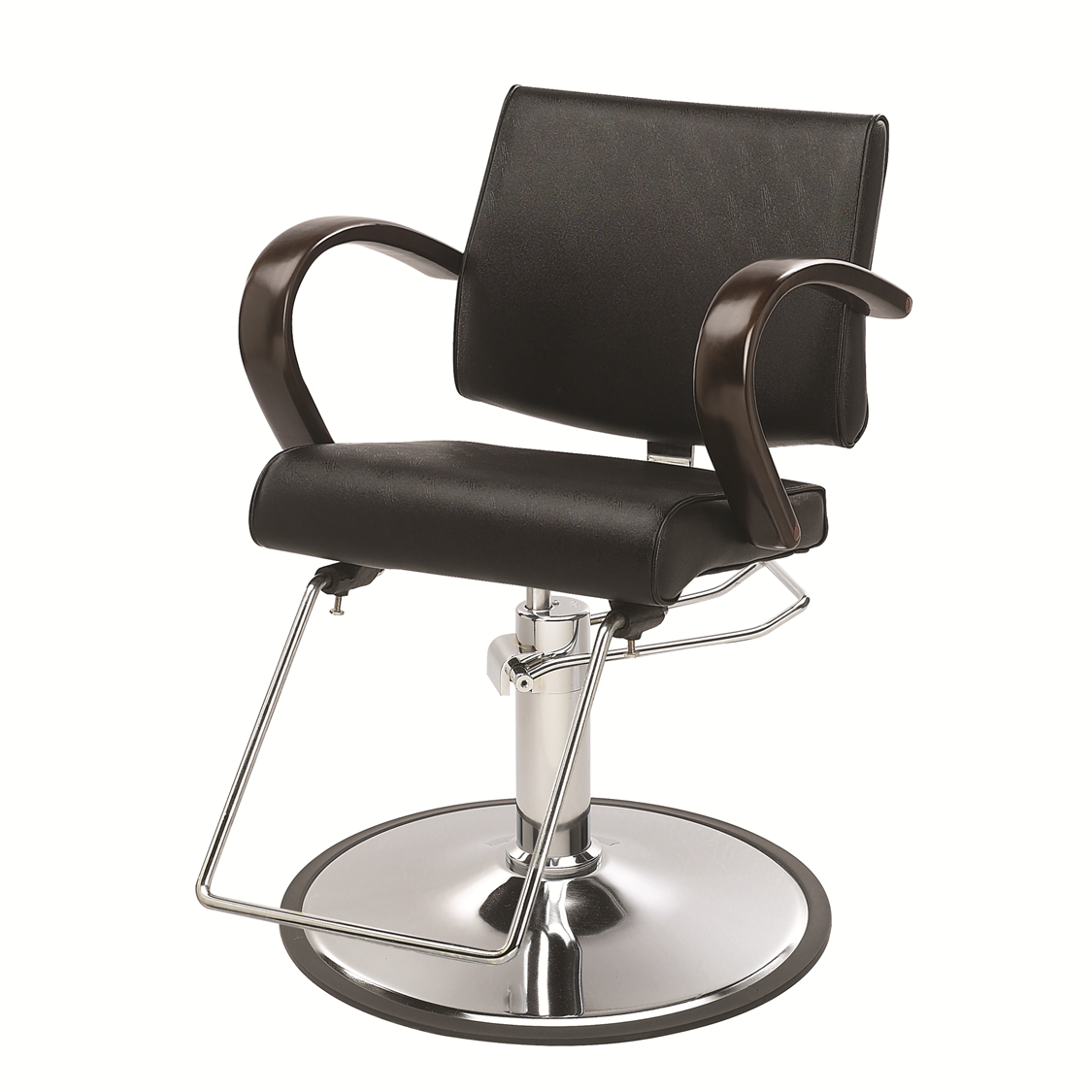 Wolcott Salon Styling Chair
The PARAGON Wolcott Salon Styling Chair is scaled for comfort with a perfect balance of form and function. Open-back design is great for daily cleaning and maintenance.  Plush cushion system and round wooden armrests embrace the client for prolong styling and treatment sessions.
Brand: PARAGON
Item No: 9005.C01.HB05
Chair Top
Solid wood arms with mahogany lacquer
Outer Arm: 23.75"
Inside Arm: 19.00"
Upholstery: Standard Black
Footrest: U-shape
Chair-Top Warranty: 1-year warranty
Hydraulic Base

Base Plate: Ø23" Round
Finish: Chrome
Service Capacity: 350 LBS
Hydraulic Base Warranty: 2-year warranty
Stroke: 8 in.
Miscellaneous